Companys Message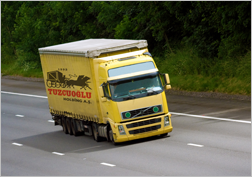 We consistently expand our service diversification and network through making investments in our human source that is our most precious asset and the technological infrastructure required by present time as driven by the self-confidence brought about by our 119 - year experience and achievements as well as our service approach that invariably keeps its focus on customer satisfaction.
We, TUZCUOĞLU NAKLİYAT , are aware of the fact that we owe our strength to the confidence placed by our customers in our service approach. Today, like in the past, we keep acting as a business and solution partner for entities seeking logistics solutions for tougher and more complicated operations beyond the standard transport approach today.
Today, we feel the pride of holding the rank as a truly contemporary company offering value-added integrated solutions and allowing customers to march into the tough competition in their own marketplaces. However, we perceive our current standing as a requirement of our objective to attain the perfect, and keep working at a stretch across the philosophy that every day is a new day.
Yet, the "counterfeiting" trend that has recently been in vogue in our country also impacted us. Some people that have exactly no ties with our family misuse or company's name and harm you, our esteemed customers, and your assets. We commission ourselves to warn you about such people, and feel the ambition of inviting you to work with our company, so we can serve you in an operational layout where our corporate integrity is fully ensured.